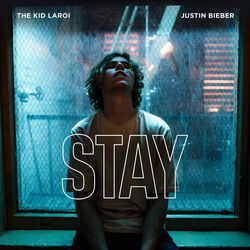 The 103rd Arcade Music Top 40 chart ends Monday, 23 August 2021, The Kid LAROI, Justin Bieber and FnZ will enter as last week's Most unrecognized song.
This was a sad week for the Arcade Music community that Tom T. Hall, The oldest living mastermind has died on August 20, 2021 at the age of 85, He mannered Two songs for Shawn Mendes; Teach Me How To Love and Call My Friends, thus leaving Peggy Farina to become the Oldest mastermind, led Måneskin's Beggin to continued Hall's legacy.
"Happier" shock the Chart world by pulled an upset axe for Olivia Rodrigo's 182 career wins for both songs (Driver's License and Deja vu) becoming the First unreleased song for Rodrigo to win in 34 starts to win a AM40 chart with a win at Love Radio Manila which also single-handed written by herself, also her own unreleased sister song "Traitor" never won but appear three more Two weeks after the release that went from Four to Seven appearances in this week's chart both never has a Photographed song cover.
Despite of Rodrigo's win for Track 8, Track Two will be the "Traitor track" or "Traitorist" and "Traitor song" while Track eight designated for the "Happier track" or "Happierist" and "Happier song" for example from Dua Lipa, Love Again is the Happier track while "Don't Start Now" becomes the Traitor track, The Weeknd has Traitor's "Too Late" and Happier's "Faith", Ariana Grande's POV Album "34+35" is a Traitor song while T30 regular "My Hair" is the Happier song and Justin Bieber has "Deserve You" and "Die For You" as the Traitor and Happier songs respectively.
Charts
[
]
Top 40 results
[
]
#
Charts
Pollster
Winner
Winning artist (s)
Winning featurette
Winning Mastermind
Wins
TW
C
1
Republika Top 30

DWFO

/

DXFO

"Stay"
/

The Kid LAROI

/

Justin Bieber

/

FnZ

1
22
2

Super Top 20

100.1 Super FM Santiago

Atinge

Party Collective

unknown
1
1
3
Playlist

99.5 Play FM

"Stay"
/ The Kid LAROI
/ Justin Bieber
/ FnZ
2
23
4

Snickers Top 20

Independent
"Stay"
/ The Kid LAROI
/ Justin Bieber
/ FnZ
3
24
5

The Monster Top 40

DYBT

"Stay"
/ The Kid LAROI
/ Justin Bieber
/ FnZ
4
25
6
Monster Hit List

Monster Radio RX 93.1

Stay High

/

Brittany Howard

/

Childish Gambino

Lead Herself
1
1
7

Monster's Top 30

DXBT

Deja vu
/

Olivia Rodrigo

Herself
1
46
8

The Big 10

Barangay FM 92.7

(Baguio)
Mapa

SB19

John Paulo Nase

1
52
9

The Weekly Countdown

DWSK

Runnin'

BGYO

Keiko Necesario

Featurette Herself
1
2
10

The Weekly Countdown

DWSL

"Stay"
/ The Kid LAROI
/ Justin Bieber
/ FnZ
5
26
11

American Top 40

Independent
Deja vu
/ Olivia Rodrigo
Herself
2
47
12

Pinoy Myx Countdown

Myx

Mapa
SB19
Ben and Ben
John Paulo Nase
2
53
13

Core Top 10 Weekend Countdown

Core 99.7 Vigan

Crazier

Arthur Miguel

/

Taylor Swift

1
1
14

Magik Top 20 Countdown

94.1 Magik FM Vigan

Mapa
SB19
Ben and Ben
John Paulo Nase
3
54
15

Bulls i20 Weekly Countdown

IFM Laoag

Here's Your Perfect
/

Jamie Miller

Himself
1
3
16

Magic Top 40 Countdown

Magic 89.1 Davao

Deja vu
/ Olivia Rodrigo
Herself
3
48
17

Asian Pop 40

Independent
"Stay"
/ The Kid LAROI
/ Justin Bieber
/ FnZ
6
27
18

Weekend Top 30 Countdown

Bee 92.7

La di die
/

Nessa Barrett

/

jxdn

/

Travis Barker

1
3
19

The Big 10

Barangay LS 97.1

Mapa
SB19
John Paulo Nase
4
55
20

Myx International Top 20

Myx
"Stay"
/ The Kid LAROI
/ Justin Bieber
/ FnZ
7
28
21

Trending Top 40 Hits

HP Music Chart

"Stay"
/ The Kid LAROI
/ Justin Bieber
/ FnZ
8
29
22
The 30 Most Wanted Hits
Independent
"Stay"
/ The Kid LAROI
/ Justin Bieber
/ FnZ
9
30
23

American Top 40 Hot AC

Independent
Levitating
/

Dua Lipa

/

DaBaby

1
56
24

Rick Dees Top 40

Independent
Leave Before You Love Me
/

Marshmello

/

Jonas Brothers

Lead Himself
1
5
25

Top 10 Songs of the Week

90.7 Love Radio

Happier
/

Olivia Rodrigo

Herself
1
1
26

OPM Most Wanted Hits

Independent
Mapa
SB19
John Paulo Nase
5
56
27

Myx Hit Chart

Myx
Mapa
SB19
Ben and Ben
John Paulo Nase
5
50
28

Top 40 Hits Philippines

Independent
"Stay"
/ The Kid LAROI
/ Justin Bieber
/ FnZ
10
31
29

Heartbeats Top 40

Independent
Deja vu
/ Olivia Rodrigo
Herself
4
49
30

Magic Pop 30

Magic 89.9

Beggin

Måneskin

/

Peggy Farina

2
5
31

Top 20 Songs of the Week

101.1 Yes the Best

Here's Your Perfect
/ Jamie Miller
Himself
2
4
32

Weekend Top 20

Y101 Cebu

Love Again
/

Dua Lipa

/

Irving Wallman

1
6
Top 40
[
]
| TW | LW | Artist | Song | Mastermind | A | W |
| --- | --- | --- | --- | --- | --- | --- |
Sidelines
[
]
Spotlights
[
]
Lead artist (s)
Secondary artist (s)
Song
Mastermind
Debut
Pos

Raf Davis

"

All Day

"
Unknown

Pinoy Myx Countdown

20th
/

Billie Eilish

"

Billie Bossa Nova

"
/

FINNEAS

The Weekly Countdown

25th

Mohombi

"

Bumpy Ride

"
Unknown

Top 10 Songs of the Week

9th
/

Olivia Penalva

"

Ex's

"
unknown

Monster Top 40

39th
/

Walker Hayes

"Fancy Like"
Himself

Monster Top 40

33rd

8 Ballin'

"

Know Me

"
Unknown

OPM Most Wanted Hits

17th

Jennelyn Yabu

"

Labis Na Nasaktan

"
Unknown

Super Top 20

19th
//

Sam Kim

"Love Me Like That"
/

Zac Poor

Asian Pop 40

29th

Kokoy de Dios

"

Selos

"
Unknown

Pinoy Myx Countdown

19th

Inigo Pascual

"

Neverland

"
Unknown

Pinoy Myx Countdown

15th
/

Blackbear

/

Tate McRae

"

U Love U

"
/

Joe Kirkland

Republika Top 30
30th
Debut songs
[
]
Honorable mentions
[
]
Lead artist (s)
Secondary artist (s)
Song
Mastermind
Note

Alesso

/

Marshmello


/

James Bay

Chasing Stars

/

Stefan Johnson

Playlist Breakout Songs

/

Skrillex

/

Justin Bieber


/

Don Toliver

Don't Go
/

Poo Bear

/

Clinton Kane

I Guess I'm In Love
Himself
/

Rxseboy

/

Powfu


/

Thomas Reid

I'm So Good At Lying

/

Swae Lee

/

Jhene Aiko

In The Dark

Lead Himself

Lorde

Mood Rings
/

Jack Antonoff

/

LANY

Never Mind, Let's Break Up

/

Paul Klein

/

Surfaces

/

Tai Verdes

Sheesh!
/

Colin Padalecki

/

Boys World

Something In The Water
/

Tayla Parx

/

Shawn Mendes

Summer Of Love

Ivanni Rodríguez

/

Ed Sheeran

Visiting Hours
/

ROBOTSCOTT

/

The Happy Fits

Another Try

Themselves

Off The Grill
Lead artist (s)
Song
Released
Mastermind
/

Billie Eilish

"Bad Guy"

March 29

,

2019

/

FINNEAS

/ Huey Lewis and the News
"The Power of Love"

July 3

,

1985

/ Chris Hayes
/ Olivia Newton John
"Magic"

May 23

,

1980

/ John Farrar
/ Frankie Valli
"Grease"

May 6

,

1978

/ Barry Gibb
/ Janet Jackson
"Doesn't Really Matter"

May 21

,

2000

Herself
/ Paul Anka
/ Odia Coates
"(You're) Having a Baby"
June,

1974

Himself
Eurovision artist (s)
Year
Entry
Song or Album
Language

Kenan Doğulu

2007
"Shake It Up Şekerim"
"Bumaya"
Turkish

Tina Karol

2006
"Show Me Your Love"
"Молода кров" (Moloda Krov, Album)
Ukrainian

TAYANNA

Vidbir 2017-18
"I Love You" and "Lelya"
"Моя Земля" (Moya Zemlya, with Jamala)
Ukrainian
Intars Busulis
2009
"Probka"
"Vai" (with Abonementa orķestris & GG Choir)
Latvian

ela.

2014
"Is it Right"
"Lila Cadillac"
German/English

Natalia Podolskaya

2005
"Nobody Hurt No One"
"Спутники" (Sputniki)
Russian
Milestones
[
]
First career wins for
[
]
Party Collective

-

Atinge

Brittany Howard

/

Childish Gambino

-

Stay High

Arthur Miguel

-

Crazier

Olivia Rodrigo

-Happier
The Final starts for
[
]
The Return of
[
]
Lyca Giranod

-

Akala Ko Ba

Olivia Rodrigo

-

Brutal

Nobita

-

Ikaw Lang

Jason Derulo

and

Nuka

-

Love Not War

Dirty Heads

-

Vacation

Ed Sheeran

-Visiting Hours
Notes
[
]
References
[
]
<templatestyles src="Reflist/styles.css" />
Templates
[
]